{vendor.name}
---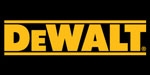 DeWalt Tools
DeWALT is firmly committed to being the best in the business, and this commitment to being number one extends to everything we do, from product design and engineering to manufacturing and service. A big part of how we make sure our tools are the best is spending time with our end users, listening to their needs and concerns and discovering new and better ways to get the job done.
Want more information on DeWalt Tools? We can help.
Fill out the form below and we'll get in touch. The fields marked with, *, are required.