{vendor.name}
---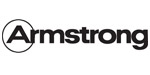 Armstrong Ceiling Solutions
We are committed to developing new and sustainable ceiling solutions, with design and performance possibilities that empower our customers to create beautiful, high-performance residential and commercial buildings. It's an exciting, rewarding business to be in, and we're committed to continuing to grow and prosper for the benefit of all of our stakeholders.
Follow Armstrong Ceiling Solutions Online
Product Lines
Accessories and Moldings

Ceiling Grid

Ceiling Trims and Transitons

Drywall Grid System

Fiberglass Ceiling

Metal Ceiling

Translucent Ceiling

Wood Ceiling
Want more information on Armstrong Ceiling Solutions? We can help.
Fill out the form below and we'll get in touch. The fields marked with, *, are required.