{vendor.name}
---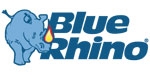 Blue Rhino
Blue Rhino is America's #1 propane tank exchange brand. But it doesn't stop there. Blue Rhino is also a leading designer and marketer of barbecue grills, outdoor heaters, mosquito traps, and other outdoor appliances.
Want more information on Blue Rhino? We can help.
Fill out the form below and we'll get in touch. The fields marked with, *, are required.