{vendor.name}
---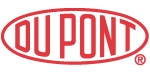 DuPont
At DuPont, we connect our market insights, peerless science and technical skill power through our Innovation Delivery System, which creates a bridge from need to market.
Want more information on DuPont? We can help.
Fill out the form below and we'll get in touch. The fields marked with, *, are required.