{category.name}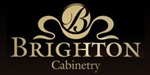 Our purpose is to provide high quality custom cabinetry at competitive prices while maintaining outstanding credibility, unmatched customer service, and a basis for a comfortable living for those who help contribute to our success. Brighton Cabinetry, Inc. has been providing custom cabinetry to customers across the Midwest and along the East Coast for two decades. From stylish simplicity to decorative elegance, Brighton Cabinetry offers endless possibilities for personal expression.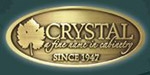 A family tradition that began in 1947, in the garage of cabinetmaker Tom Hammer, has evolved into one of the largest custom cabinet manufacturers in the U.S. To this day, Crystal Cabinet Works is still owned and operated by the Hammer family, with Jeff Hammer, along with his daughters, continuing the tradition of fine custom cabinet making. Every cabinet is still built one at a time, just for you. From shaping each piece of moulding, to routing the cabinet doors, and assembling each box, our strength lies in our extended family of true craftsman located in central Minnesota. We take great pride in our knowledgeable, hard-working people, who have learned the cabinetmaking trade over several decades and continue to pass the craft on to future generations. The garage has gotten a lot bigger, but our approach to the work hasn't changed a bit.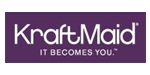 Cabinet doors are the most visible part of your cabinetry and key factors in defining your style and bringing your personality to life. With this in mind, KraftMaid offers many unique door styles, finishes, and wood types for you to choose from.