{category.name}
Headquartered in Atlanta, Georgia, BlueLinx, is a leading distributor of building products in North America. Employing over 1,600 people, BlueLinx offers thousands of products from suppliers all over the world to service over 10,000 customers nationwide, including dealers, industrial manufacturers, manufactured housing producers and home improvement retailers. The Company operates its distribution business through a vast network of distribution centers located throughout the U.S.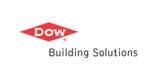 Dow Building Solutions serves the global building and construction markets with industry-leading insulation, air sealing and weatherization solutions for residential construction. Our integrated solutions work together to deliver energy efficiency, reduce air infiltration, manage moisture, meet increasing energy codes and deliver long-term comfort and energy savings to homeowners.
From your basement to your roof, from the front door to the back, Frost King products are there to save you money and save you energy. Frost King, simply the most trusted name in home insulation.