{category.name}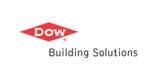 Dow Building Solutions serves the global building and construction markets with industry-leading insulation, air sealing and weatherization solutions for residential construction. Our integrated solutions work together to deliver energy efficiency, reduce air infiltration, manage moisture, meet increasing energy codes and deliver long-term comfort and energy savings to homeowners.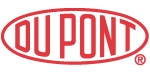 At DuPont, we connect our market insights, peerless science and technical skill power through our Innovation Delivery System, which creates a bridge from need to market.
Since 1952, Protecto Wrap Company has been manufacturing waterproofing membranes with a sound reputation for producing some of the highest quality waterproofing systems available. Our products meet or exceed the design requirements and specifications for a variety of applications. Protecto Wrap offers design consultation and field technical support for all product lines, which include residential and commercial waterproofing membranes on: Foundations/Decks, Window and Door Flashings, Roofing Underlayments, Flooring Underlayments, Energy Systems. Whatever your waterproofing, roofing underlayment or flashing needs, Protecto Wrap Company has you covered.